Technology has revolutionized the way we entertain ourselves. Whether it is by watching TV shows, movies, playing video games, or using the internet, there are many ways to pass the time, get information and derive joy. In this short read, we will point out the top 6 advantages of watching TV and why it is easily the best source of entertainment.
The Top 6 Advantages of Watching TV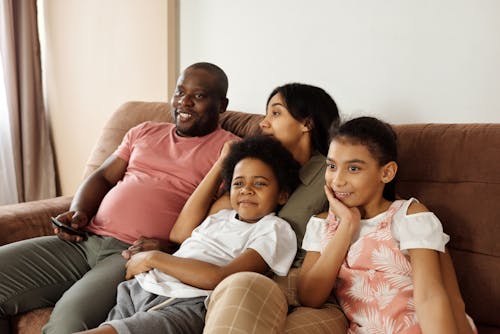 Easy accessibility
With TVs available in almost every home, easy accessibility tops the list of the top 10 advantages of watching TV, especially as a source of entertainment.
When you enter a house, the first item that draws your attention is the television. When making a budget for furniture, the TV has to be in it. And if it isn't, there's an eerie feeling of something missing.
In addition to importance and accessibility, TVs are also really affordable. You can choose from various packages from cable, satellite, and online streaming services that allow you to watch what you want for a relatively low cost.
Variety of entertaining channels
The television is similar to a caring mother who has just returned from the grocery store with something for everyone. So whether you're looking for children's shows, comedies, dramas, or action/adventure shows, TV has something for you.
When watching TV, you have countless options at your disposal and cannot be stranded. It has a variety of channels offering quality programs in various areas of learning, and entertainment, and is well suited for every mood.
TV has a broad audience
In a typical Black home, especially in Africa, there are restrictions regarding the gadgets one can use. Personally, my parents made sure I didn't have a mobile phone till I finished high school – but I always had the TV!
Television benefits a remarkably broad audience – the young and old, busy and free, workers and surely, the unemployed! It is one constant that thrives when other sources of entertainment may be unavailable.
TV brings people together
It encourages socialization. When watching TV, you're more likely to be with someone or even a group of individuals. The TV doesn't only entertain you from the screen but also does so by bringing you closer to others, offering a sense of community.
Imagine meeting someone who shares the same enthusiasm for Stranger Things as you. There's an instant connection – sometimes, the only thread.
Networks like ABC Family have built large fanbases around their shows by creating relationships between the show's characters and viewers.
TV delivers a wide array of information
Despite the availability of other sources of knowledge, TV shows provide a more comprehensive look at a variety of issues, which helps us better grasp current events.
Through special reports and documentaries, we can see and hear about the specific details of an event – making it more realistic and relatable.
Watching TV is an awesome pass time
Have you experienced a weird moment with a visitor? I have! But while my guest had to wait, it was worthwhile – all thanks to my TV.
Whether it's spending time with friends or escaping the stress of everyday life, watching television can be enjoyable and relaxing. It provides an escape from reality that can be therapeutic.
Bottom Line
You can have streams of media constantly serving entertainment – analog or digital – but TV has proven to be the best and most accessible source of entertainment and vital information. So whether you are a sports fan, cartoon lover, film enthusiast, or newsmonger, I'm excited to tell you your TV will deliver on your expectations.
It's time to switch it back on!